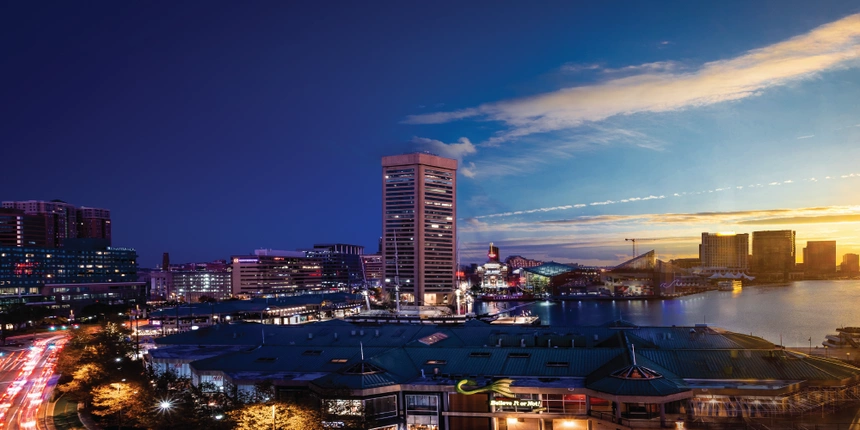 Baltimore is a major city in Maryland with a long history as an important seaport! If you're searching for places to stay near Baltimore, look no further! Our Maryland campground is located 90 minutes away from downtown, making our Camp-Resort the perfect place to stay with your family if you're considering a trip to Baltimore. Set one day aside from your camping trip and follow this itinerary to give you an idea of how to spend a day trip to Baltimore!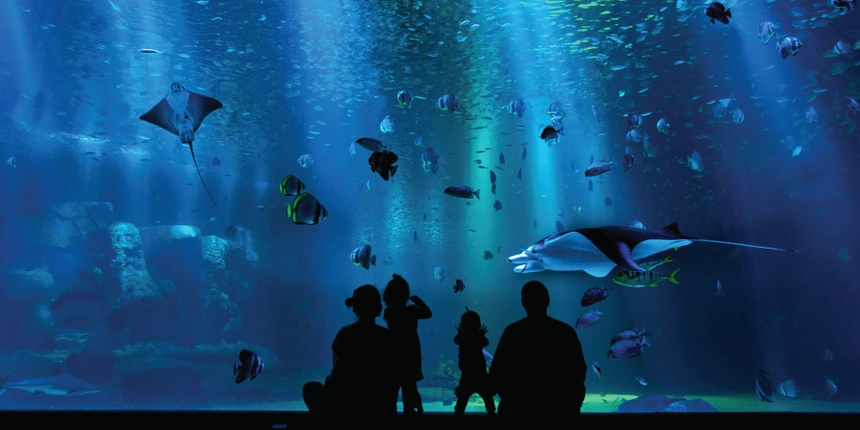 Image by: The National Aquarium
The National Aquarium
Situated at 501 East Pratt Street on Pier 3, in the bustling Inner Harbor area of downtown Baltimore, MD, you'll find the extraordinary National Aquarium. This renowned non-profit public aquarium, also referred to as the National Aquarium in Baltimore, offers an immersive experience like no other. Delve into the captivating underwater world as you explore a diverse array of marine life and ecosystems. From mesmerizing exhibits to educational programs, the National Aquarium showcases the wonders of the ocean while fostering a deep appreciation for the importance of conservation. Prepare to be captivated by this remarkable institution located in the heart of Baltimore.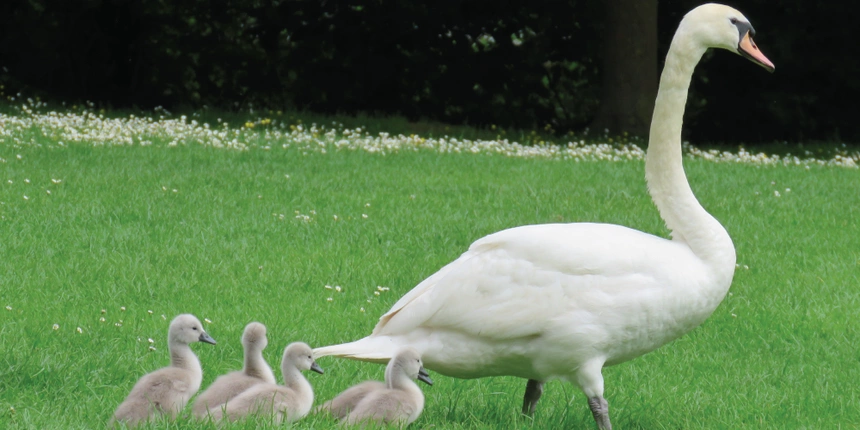 Image by: Maryland Zoo
The Maryland Zoo in Baltimore
Nestled within the scenic Druid Hill Park in the northwestern region of Baltimore, MD, lies the expansive Maryland Zoo. Spanning across 135 acres of lush landscape, this remarkable park, also referred to as The Maryland Zoo in Baltimore, has a rich history. Previously known as The Baltimore City Zoo or the Baltimore Zoo, it has evolved into a captivating destination for nature enthusiasts. Immerse yourself in a world of wonder as you explore the diverse habitats and fascinating wildlife that call this zoo home. From the towering giraffes to the playful penguins, each encounter offers a unique opportunity to connect with the animal kingdom. Located at 1876 Mansion House Drive, the Maryland Zoo promises an unforgettable experience where education and conservation intertwine in perfect harmony.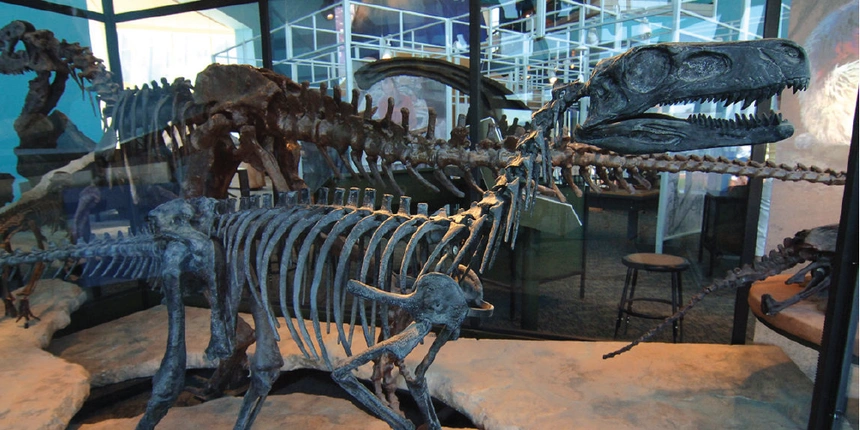 Image by: Maryland Science Center
The Maryland Science Center
Established in 1976, the Maryland Science Center stands proudly within the vibrant Inner Harbor of Baltimore. This iconic institution invites visitors to embark on an enlightening journey through its three captivating levels of exhibits. Immerse yourself in a world of scientific exploration as you engage with interactive displays, intriguing artifacts, and thought-provoking installations. Expand your cosmic horizons by venturing into the planetarium, where the mysteries of the universe come to life through dazzling visual presentations. For those seeking celestial wonders, the observatory offers a glimpse into the vastness of the night sky, igniting a sense of awe and wonder. Whether you're a science enthusiast or a curious explorer, the Maryland Science Center is a gateway to discovery and an invaluable resource for knowledge and inspiration.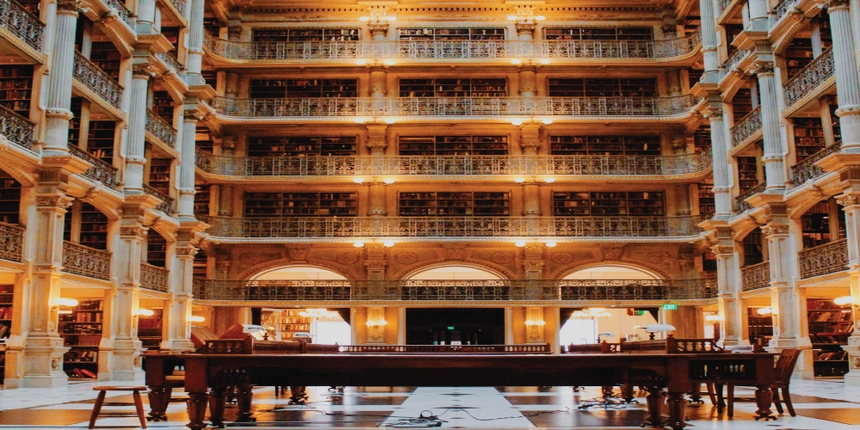 Image by: John Hopkins Sheridan Libraries
George Peabody Library
The George Peabody Library, intricately linked to Johns Hopkins University, serves as a haven for extensive research dedicated to the exploration of the 19th century. This esteemed library stands as a testament to knowledge and intellectual pursuit. With its vast collection of resources, it offers scholars and researchers a wealth of information and insights into this pivotal era of history. Nestled within the prestigious Johns Hopkins University, the George Peabody Library embodies a commitment to academic excellence and the preservation of invaluable historical knowledge. Step inside its hallowed halls and embark on a scholarly journey into the captivating world of the 19th century.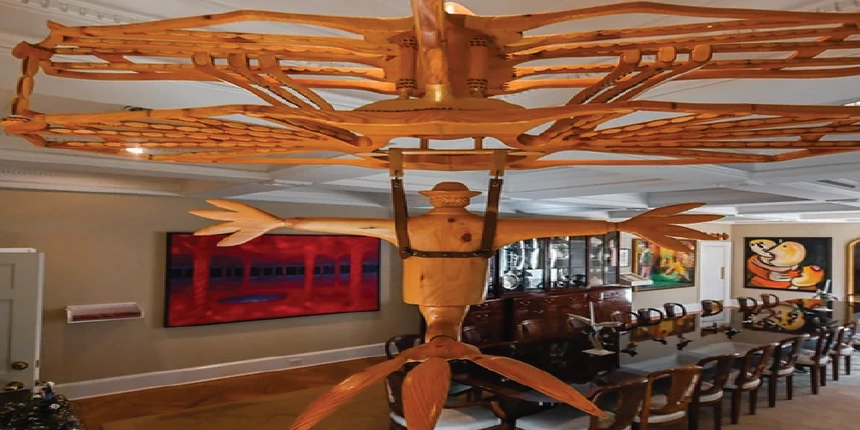 Image by: American Visionary Art Museum
American Visionary Art Museum
Discover the mesmerizing world of the American Visionary Art Museum, a captivating art institution nestled within Baltimore's Federal Hill neighborhood. Situated at 800 Key Highway, this museum is a testament to the preservation and celebration of outsider art. Step inside and immerse yourself in a realm where unconventional artistic expressions take center stage. The American Visionary Art Museum showcases a remarkable collection of works that defy traditional norms and embrace the unique visions of self-taught artists. Delve into the vibrant displays and witness the extraordinary creativity that thrives beyond the boundaries of conventional art. With its dedication to showcasing outsider art, this museum serves as an inspiring platform for the unconventional, the extraordinary, and the awe-inspiring.
We hope this list gave you some ideas for the top things to do in the area. After you've spent your fun day away in downtown Baltimore, it's time to head back to your home base at the best family campground in Maryland - Jellystone Park™ Williamsport! In addition to the many attractions in Baltimore, you can enjoy 20+ of our own attractions included in your stay. After you rest up from your exciting day in the city, you can relax at our Water Zone and swimming pools, soar high on our jumping pillows, or unwind with awesome arts & crafts. Don't let the family-fun stop there - make it a longer trip and choose Jellystone Park™ Williamsport as your next place to stay near Baltimore, MD!