When planning the perfect trip to anywhere, food is a huge consideration. It can be stressful trying to find the perfect place to eat for the family or a nice brewery or winery to visit on your own. Fortunately, when it comes to the city of Williamsport, MD we've got you covered. After all, we are located right in the town and are only a little over ten minutes away from Hagerstown. As a result, we've become experts on the area. Below, we've outlined a few restaurants, wineries, and breweries that we personally recommend and hope you give a try during your next visit!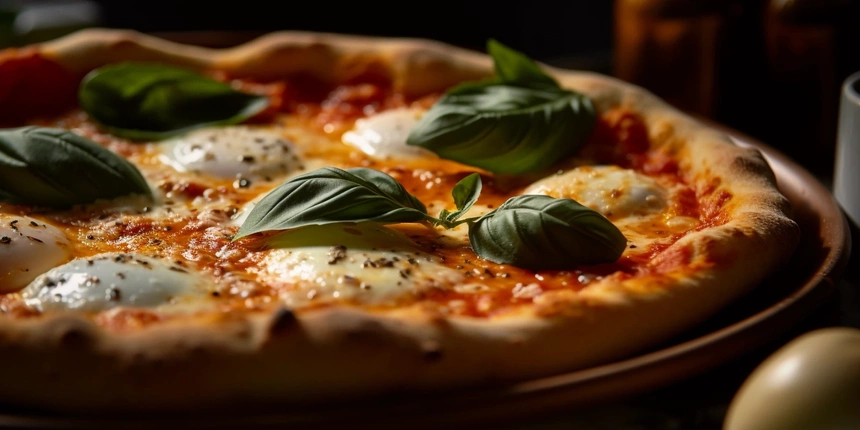 Restaurants
Finding a place to sit down and grab a bite can be tough. With so many different options and varying reviews, it can be difficult figuring out what places are truly good. Well, we can help with that! The Williamsport area has tons of restaurants to choose from with delicious food options. We've compiled our top five Williamsport, MD restaurants below!
Rad Pies
Rad Pies is a really cool restaurant (beyond being called Rad Pies, and having unique wall art), they are also known to have the best pizza in the world. Seriously. In 2022, during the International Pizza Expo, Rad Pies co-owner Kenneth MacFawn took home first in the Pan Pizza division in the World Pizza Championship. The pie that won this award is called "In Crust We Trust," and if you're heading out to Williamsport, give it a try.
Schmankerl Stube
For some authentic German, or more specifically, Bavarian food, go check out Schmankerl Stube. This Williamsport, MD restaurant has some of the most authentic Bavarian food in the country. The head chef of Schmankerl Stube trained in the culinary arts in Germany before moving to the US despite not speaking any English. They have several authentic and tasty dishes on the menu and even have a variety of different beers imported straight from Germany!
Rik's Cafe
Given the location, tucked in a strip mall in a unit that could frankly be updated, Rik's Cafe is unassuming. However this modest restaurant serves some impressive food. Ranging from Mahi Mahi tacos, crab cakes, BBQ chicken, and more. Rik's Cafe makes each dish with an attention to detail and is seasoned to perfection. If you're in the area, this restaurant in Williamsport, MD is a must-try.
Los Amigos Mexican Restaurant
For some good Mexican food near Williamsport, head over to Hagerstown and get a bite to eat at Los Amigos Mexican Restaurant. This cute restaurant has giant portions and uses authentic recipes for some of the best Mexican food in the area. The service is extremely quick and helpful, and makes the experience super warm and friendly. Try their giant margaritas and some of their tacos!
Black Rock Bar & Grill
Black Rock Bar & Grill is an award winning restaurant right in Hagerstown. They serve their steaks on a 755 degree volcanic rock and let you cook it to your own liking on the rock. They have some fantastic appetizers and seafood as well as their steaks. Get a great meal with a fun experience too while cooking your own dinner at Black Rock Bar & Grille!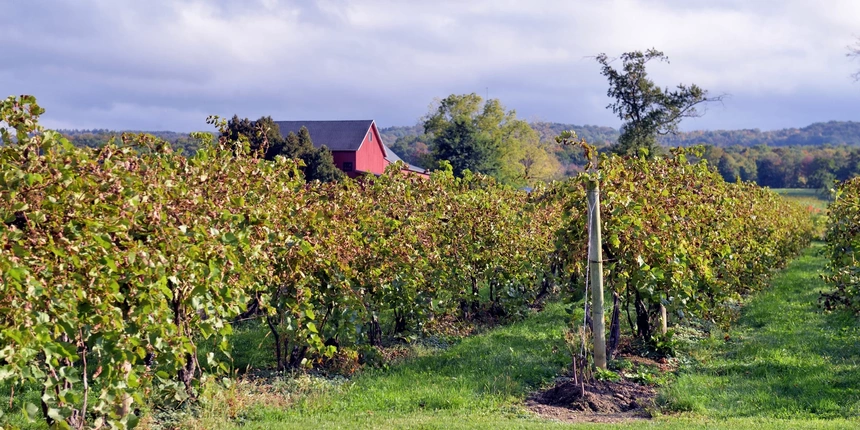 Wineries
The soil of a large section of Maryland, where most of these wineries sit, is full of sizable chunks of limestone. Although not ideal for planting, this stone aids in keeping the soil at a perfect pH level for the grapes. With some hard work and patience, many different grapes thrive in this terroir and create some great wines.
Antietam Creek Vineyards
An abandoned 55-acre dairy farm turned winery, Antietam Creek Vineyards is an emblem of hard work and patience. Owners George Warmenhoven and Joan Larrea bought the farm in 2010 before spending 5 years making the farm perfect and developing the vines into their full production capacity. They now make a variety of wines that you can taste in the tasting room, the 100-year-old, restored barn on the property.
Big Cork Vineyards
Winemaker Dave Collins spent a long time searching for the perfect land for his vineyard. When finding the land where Big Cork Vineyards now sits, he was taken aback by the conditions. His vision for these wines was followed through and now Big Cork Vineyards serves some of the best wines in the region. With smaller grapes, these wines give a bigger flavor. Reserve a wine tasting in their gorgeous tasting room to try some of these award winning wines!
Blue Mountain Wine Crafters
Blue Mountain Wine Crafters buys grapes from the mountains of Washington County. With these grapes they make their award winning wines right on site. They offer tastings of their wines as well as live music almost every weekend. Beyond this, they also offer a chance to make your own wine as a fun group activity! Whether trying their award winning wines, to maybe making your own, this is one winery in Maryland you have to visit.
Boordy Vineyards
Boordy Vineyards is a Maryland winery with a history in the area. The land was first purchased in 1945 by Rob Deford III, who had viticulture and enology at the University of California, Davis, assumed the role of Boordy's president and winemaker, launching the modern chapter in the storied winery's life. Over the ensuing years historic buildings were renovated and dedicated to new uses, vineyards were expanded, and the public was welcomed. During you next visit at our camp-resort, check out this unique spot!
Cool Ridge Vineyard
Cool Ridge Vineyard has a fantastic terroir consisting of steep south-facing slopes and fertile limestone soil that aids in draining the soil for some of the best grapes in the area. With these conditions, Cool Ridge grows Chardonnay, Viognier, Gruner Veltliner, Riesling, and Pinot Gris as well as the reds of Cabernet Sauvignon, Cabernet Franc, Petit Verdot, and Merlot. These grapes result in a wide variety of great wines for you to try during their tasting if you make an appointment.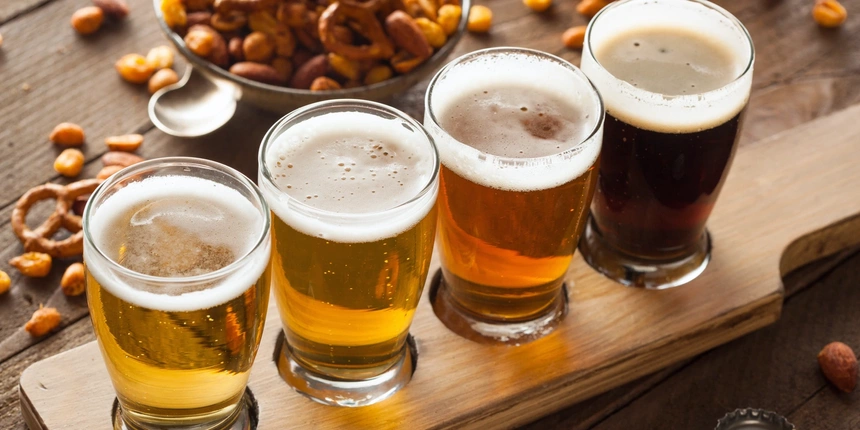 Breweries
Williamsport, MD offers plenty of breweries but finding the best ones to visit can be tricky. Fortunately, if you're looking for a cold one in Williamsport or trying to sample some craft brews in Hagerstown, these five breweries we've compiled below should have you covered.
Antietam Brewery
Located in Hagerstown, and western Maryland's first craft brewery, Antietam Brewery produces a variety of the best beers in the area. They have a variety of fun and interesting beers to try, ranging from their Little Mac IPA all the way to Lil Ben's Milk Stout. They also have a great seasonal menu offering wood fired pizza, burgers, wings, and more. Check them out if you're in the area, or check out their website to find where you can get their beers at other bars.
BJ's Restaurant & Brewhouse
BJ's Restaurant & Brewhouse is a chain of restaurants based in California. Their Hagerstown location opened in 2018 and has been crushing it since then. They offer a wide variety of award winning craft beers and their food is great too. They have a lot of different options like their pizzas, pasta, nachos, wings, and many other options. If you want to grab something to eat with the family, while also enjoying a good brew, head over to this Williamsport, MD brewery!
Upper Stem Brewery
Upper Stem Brewery is a farm brewery, growing their own grain, hops, herbs, and fruit that go into producing their craft brews. They make plenty of different beers like their ales, belgians, IPAs, sours, stouts, and even a few specialty beers. If you need a fresh beer with intense care for quality of ingredients, check out Upper Stem Brewery and all they have to offer.
Thick-N-Thin Brewing Co.
Thick-N-Thin Brewing Co. or TNT Brewing, is dedicated to being a craft brewery for anyone to enjoy. They're known for "no stuffiness, no pompousness, no attitude." This craft brewery ensures that they offer a lot of beer, seltzers, alcohol-free drinks, and most importantly, "a lot of good times." They have a variety of fun beers and let you pour your own draft by grabbing a glass and heading over to their tap wall. Make sure to check this place out if you're in the area.
Cushwa Brewing Co.
Cushwa Brewing Co. is a brewery in Williamsport, MD - they share the same location with Rad Pies and have some great beers on tap! They have trivia every Monday night in the pour house. They offer a lot of delcious beers and even currently have one brewed in collaboration with Antietam Brewery. For some tasty brews and the world's best pizza right there in the same room, this is one brewery you can't miss.
Whether you're looking for a nice family restaurant, a beautiful vineyard & winery, or a cozy taproom to discover, Williamsport, MD has a place for you. If you need a place to stay while out here though, check out our Maryland camping resort, as we are only a short distance from all of these excellent spots! To book your stay, call (301) 223-7117 or click here to view availability. We look forward to seeing you soon!